Honey Bunny Easter Afternoon Tea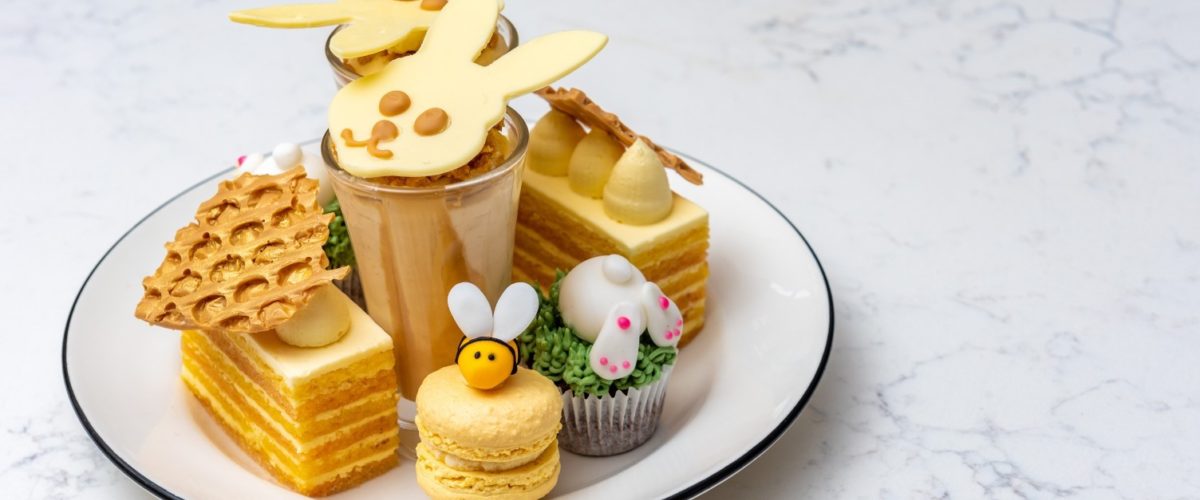 This year we'll bee presenting a special Afternoon Tea for Easter for you to enjoy with your special honey bunnies from April 10 to 22!
Treats from Mark Mitson and the pastry team will include a pretty pastel Gateau Opera cake, a honey bee macaron, a Caramac Bunny cheesecake and a white rabbit on his way to see Alice alongside the standard sandwiches, three-cheese toastie, brioche roll, sweet and cheese scones. And let's not forget the huge selection of teas and tisanes!
We'll also see the return of the INCREDIBLE chocolate Easter Egg cocktail - our famous sweet temptation served in a full size chocolate egg and available for an additional charge at Afternoon Tea.
Children's Mini Honey Bunnies Afternoon Tea is also available, a smaller version of our grown-up tea with plainer sandwiches.
* The Honey Bunny Easter Afternoon Tea will be available from April 10 to Easter Monday, April 22 from 12 noon with the last booking slot at 4.30pm, every day. Tea costs £21.95 for one, £42 for two and £12.95 for children under the age of 12. Cocktails are available at an extra charge. Vegetarian, vegan and GF teas available if pre-booked at least 24 hours in advance.
Get In Touch
The Assembly House
For all general enquiries including wedding, private dining, corporate or questions about the House please use the form below and our team will aim to get back to you within 48 hours.