Daytime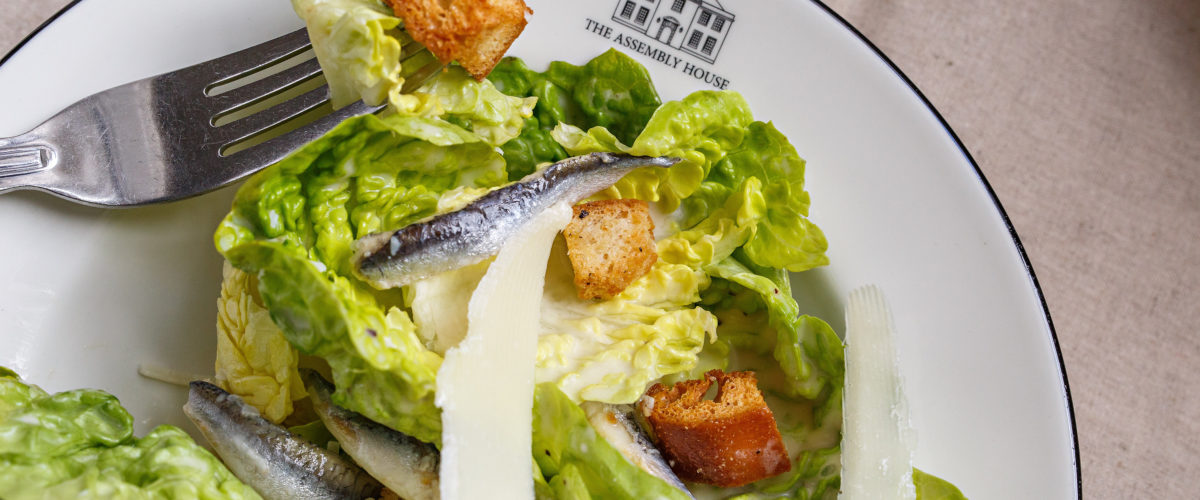 Menu
Daytime menu served noon to 4pm
local ham
£8.95
honey-baked local ham, seed mustard. Served on white baguette or wholemeal roll with fresh salad and vegetable crisps
cheese and pickle
£8.00
Mature Cheddar, Branston Pickle and red onion
Prawn and crayfish
dressed prawn and crayfish cocktail, fresh lemon, cucumber pickle. Served on white baguette or wholemeal roll with fresh salad and vegetable crisps
coronation chicken
£8.95
Coronation chicken, mango chutney and coconut. Served on white baguette or wholemeal roll with fresh salad and vegetable crisps
The Day's Fresh Soup
£7.50
Served with crusty bread
posh cheese on toast
£10.00
Smoked Norfolk dapple cheese, Woodforde's Wherry and Colman's Mustard rarebit on thick-cut white toast, Bramley apple chutney
The day's soup
£12.95
With House chips and half a filled baguette of your choice
eggs benedict, Royale or florentine
£10.95
Toasted muffin, two poached free-range eggs, hollandaise with smoked salmon, Norfolk ham or wilted spinach
NORFOLK SAUSAGES
£14.50
award-winning local sausages, mild mustard mash, onion and bacon jam, Woodforde's Nelson's Revenge gravy, buttered cabbage
seafood platter
£15.00
Potted smoked mackerel, dressed prawns and crayfish, a little fishcake, smoked salmon, rollmop herrings, lemon, pickled cucumber, granary bread
classic Caesar salad
£10.00
Crisp baby gem, anchovies, sourdough croutons, Caesar dressing, Parmesan
Add grilled chicken breast £14.00
dj barnards 6oz steak burger
£15.00
brioche bun, burger cheese, marinated beef tomato, pickled red onions, portobello mushroom, baby gem, shoestring fries, coleslaw
potato and roasted garlic gnocchi
£14.00
tomato and red pepper fondue, wilted spinach and rocket, toasted almonds
Grilled 8oz sirloin steak,
£21.00
shoestring fries, grilled mushroom and tomato, garlic butter, baby gem
Baked chicken and ham pancake
£12.50
a retro classic and an Assembly House staple from the 1960s
grilled fresh fish of the day
£16.00
grilled fresh fish of the day with hot minted new potatoes, capers, lemon and parsley butter, summer greens
spiced roasted cauliflower
£14.00
red lentil and apple dhal, poppadum, yoghurt, mango chutney
fish and chips
£15.00
Woodforde's Wherry-battered cod, hand-cut chips, mushy peas, curry sauce, pickled gherkin
afternoon cheese
£22.95 for one or £45.00 for two.
a selection of finger sandwiches
***
a warm three-cheese toastie, a Cheddar, chive and Colman's Mustard scone, Parmesan custard, Parmesan and pistachio shortbread, Binham Blue, red onion and cranberry tart and Assembly House sausage roll
***
A selection of three local cheeses, pickled grapes, apple chutney, Miller's Damsel crackers. All carefully guarded by a sugar mouse!
Dessert, cakes and cheese
bread and butter pudding
£7.00
whisky and marmalade bread and butter pudding, pouring cream
knickerbocker glory
£7.50
the most famous and loved of all ice-cream sundaes and served at The Assembly House since the 1960s whatever the weather!
affogato
£7.00
the best vanilla ice cream, served with a hot espresso
chocolate brulee
£7.00
a chocolate and orange brulee, butter shortbread
sticky toffee apple pudding
£7.00
served with custard and caramel sauces
traditional victoria sponge or triple chocolate sponge
£4.25
cheese
£8.50
three norfolk cheeses, chutney, celery, grapes, fresh bread
Afternoon Tea at The Assembly House
Noon to 4pm
Classic Cream Tea
£7.95
A large pot of our exclusive Assembly House Afternoon Blend tea and a fruit scone with Norfolk strawberry jam and clotted cream.
Savoury tea
£7.95
A large pot of our exclusive Assembly House Afternoon Blend tea and a cheese scone served with Norfolk Dapple cheese and Bramley apple chutney
Fruit scone, butter and Norfolk straw​berry jam
£4.25
Cheddar cheese, Colman's Mustard and chive scone​
£4.25
Large toasted and buttered tea cake
£3.95
All our dishes are cooked fresh to order. Our food is prepared in an environment where nuts and shellfish are present. If you have any allergen enquiries please ask a member of our team. Prices are inclusive of VAT. A discretionary 10 per cent service charge will be added to your bill.

Get In Touch
The Assembly House
For all general enquiries including wedding, private dining, corporate or questions about the House please use the form below and our team will aim to get back to you within 48 hours.