Festive Family Sunday Lunch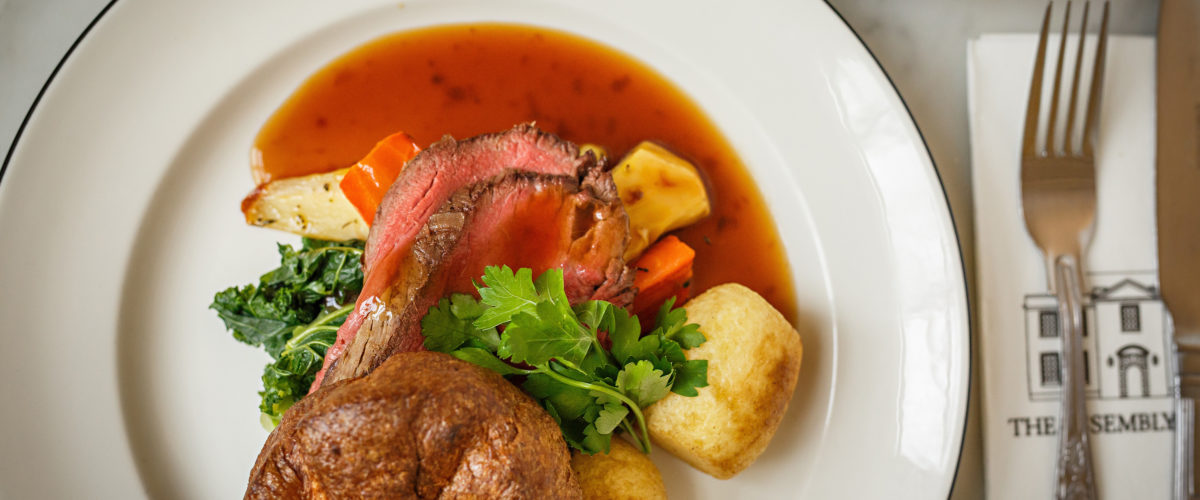 Menu
SUNDAY DECEMBER 15 AND 22
Our special Festive Family Sunday Lunch, complete with The Pudding Club Table is the perfect way to get into the festive spirit with a family feast and enough puddings to satisfy even the most sweet-toothed of the clan!
A perfect way for family and friends to get together before the big day!
£32 per person, £18 for under 12s
Starters
Lightly-spiced winter vegetable soup
V
GF
coconut cream
Smoked mackerel pate,
smoked mackerel, spring onion and lemon salad, pickled cucumber,
horseradish yoghurt, granary toasts
Slow-cooked ham hock
cider and parsley terrine, sticky fig chutney, toasted sourdough
Main
Roast Norfolk turkey
pigs in blankets, apricot, sage and onion stuffing, cranberry sauce, roast potatoes, spiced red cabbage, Brussels sprouts, roasted root vegetables
low-cooked daube of Norfolk beef
mushrooms, shallots, smoked bacon, smoked potato, spiced red cabbage, Brussels sprouts
Grilled fillet of sea bass
GF
crushed new potato tartare, French-style peas, prawn, tomato and dill dressing
Parsnip, red onion, chestnut and sage Wellington
V
roasted celeriac, braised lentils, apple sauce
Dessert
The Pudding Club Table! Dish after dish of nursery-style puddings, including sticky toffee, steamed syrup, bread and butter, Horlicks rice pudding, Christmas trifles, Christmas puddings, mince pies and much more, all served with lashings of cream and custard. Visit The Pudding Club Table as often as you wish! The rule of the club? A clean plate before you return!
cHILDRENS MENU
Cream of tomato soup
fresh breads
Melon, berry and mint salad
Main
Roast turkey
pigs in blankets, roast potatoes, Yorkshire pudding
Norfolk sausages
buttery mash, peas, gravy
Fried fish goujons
chips, peas
Dessert
The Pudding Club Table!
Get In Touch
The Assembly House
For all general enquiries including wedding, private dining, corporate or questions about the House please use the form below and our team will aim to get back to you within 48 hours.