Pre-Theatre Menu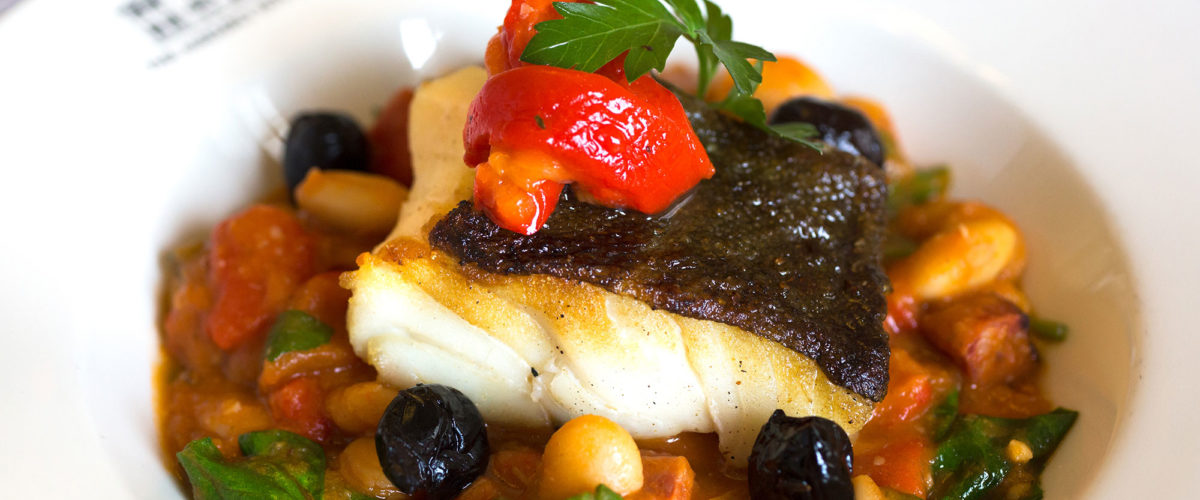 Menu
Two courses £16.00, Three courses £20.00 when ordered before 6.30pm
Starters
marinated heritage tomatoes
V
black olive, fennel seed pastry, Gazpacho
slow-cooked pigs cheek
GF
with sherry, raisins, capers and almonds
charcuterie plate of cured meats,
ham hock, salami, Parmesan, truffle oil, sourdough toasts
a salad of smoked trout
GF
fresh peas, nasturtium, creme fraiche, apple
Mains
seared salmon,
shellfish minestrone, samphire, aioli 
pan-roasted chicken breast,
portobello mushroom, norfolk peer potato, tarragon cream, granola crumb
roasted butternut squash,
V
GF
grains, chickpeas, pomegranate mollasses, feta, harissa yoghurt
6oz entrecote steak
house fries, bearnaise sauce, baked tomato, baby gem, red onion (£3 supplement)
Desserts
eton mess
GF
of summer berries, meringue and whipped cream
fresh peach tarte tatin,
V
raspberry sorbet, chilled lavender custard
warm crossaint and chocolate pudding,
V
vanilla ice cream
smoked dapple cheese
eccles cake
Gluten free, Dairy Free and Vegan diets can be catered for with prior notice.
All our dishes are cooked fresh to order. Our food is prepared in an environment where nuts and shellfish are present. If you have any allergen enquiries please ask a member of our team. Prices are inclusive of VAT. A discretionary 10 per cent service charge will be added to your bill.
Get In Touch
The Assembly House
For all general enquiries including wedding, private dining, corporate or questions about the House please use the form below and our team will aim to get back to you within 48 hours.