Pre-Theatre Menu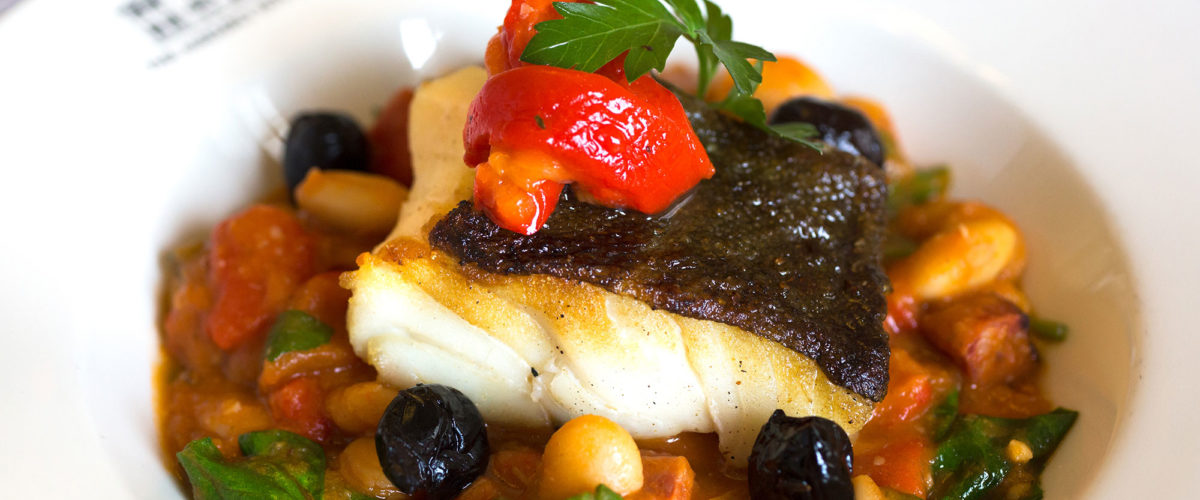 Menu
Two courses £16.00, Three courses £20.00 when ordered before 6.30pm
Starters
buttered samphire
V
with brown bread granola, fresh lemon
toasted goat's cheese salad
V
GF
apple, celery, walnut, beetroot and rapeseed dressing
charcuterie plate of cured meats,
ham hock, salami, Parmesan, truffle oil, sourdough toasts
a salad of smoked trout
GF
fresh raw peas, nasturtium, creme fraiche, apple
Mains
seared sea bass with black olive tapenade
GF
nicoise salad of heritage tomato, Norfolk Peer potato, free range egg
pan-roasted garlic chicken
GF
cherry tomato ketchup, charred corn with chilli butter, lemon crushed new potatoes
Rosemary butter-baked portobello mushroom
V
GF
grains, chickpeas, leaf spinach, harissa yoghurt
Grilled entrecote steak
GF
skinny fries, bearnaise sauce, red onion and baby gem (£3 supplement)
Desserts
eton mess
V
GF
of summer berries, meringue and whipped cream
fresh peach tarte tatin,
V
raspberry sorbet, chilled lavender custard
Mark Mitson's Bakewell tart
V
vanilla ice cream
smoked Norfolk dapple cheese
Pye Baker eccles cake
Gluten free, Dairy Free and Vegan diets can be catered for with prior notice.
All our dishes are cooked fresh to order. Our food is prepared in an environment where nuts and shellfish are present. If you have any allergen enquiries please ask a member of our team. Prices are inclusive of VAT. A discretionary 10 per cent service charge will be added to your bill.
Get In Touch
The Assembly House
For all general enquiries including wedding, private dining, corporate or questions about the House please use the form below and our team will aim to get back to you within 48 hours.