Pre-Theatre Menu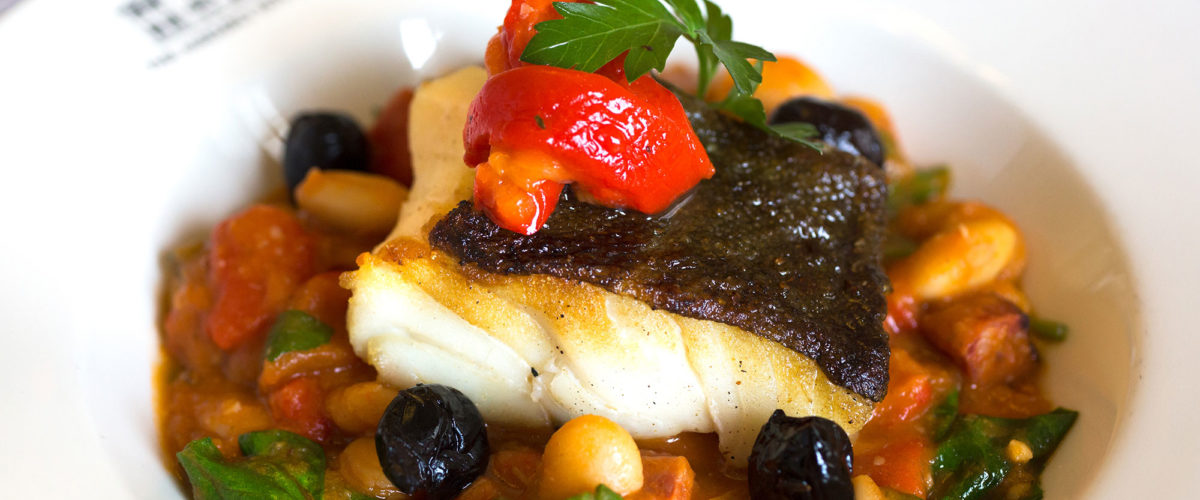 Menu
Two courses £16.00, Three courses £20.00. Available 5pm to 7pm - Seven days a week
Starters
butternut squash soup,
V
coconut cream, flatbread
courgette, mint and feta fritters
V
cucumber and chilli dressing
red lentil, carrot and apple dhal
V
GF
roasted cauliflower, yoghurt and coriander
chicken liver and port parfait
sticky fig chutney and brioche 
smoked mackerel pate with horseradish
cucumber pickle, beer and treacle bread
Mains
smoked haddock fish cake,
poached free range egg, creamed leeks, prawn and lemon dressing
roasted chicken breast
chicken, potato and bacon pie, curly kale, red wine and mushroom
goats' cheese, olive and tomato tart
V
purple sprouting broccoli, wild garlic pesto
grilled six ounce sirloin steak
GF
french fries, grilled tomato, garlic and herb butter
wild mushroom linguine
V
sherry cream, spinach, truffle oil, walnuts
Desserts
mark Mitson's warm bakewell tart,
V
vanilla ice cream
earl grey tea parfait
V
boozy prunes, squashed fly biscuit
baron bigod unpasteurised brie
frozen grapes, Miller damsel biscuits
millionaire's shortbread sundae
V
chocolate and vanilla ice creams, salted caramel, shortbread, vanilla cream
passion fruit posset
V
butter shortbread
Gluten free, Dairy Free and Vegan diets can be catered for with prior notice.
All our dishes are cooked fresh to order. Our food is prepared in an environment where nuts and shellfish are present. If you have any allergen enquiries please ask a member of our team. Prices are inclusive of VAT. A discretionary 10 per cent service charge will be added to your bill.
Get In Touch
The Assembly House
For all general enquiries including wedding, private dining, corporate or questions about the House please use the form below and our team will aim to get back to you within 48 hours.