Pre-Theatre Menu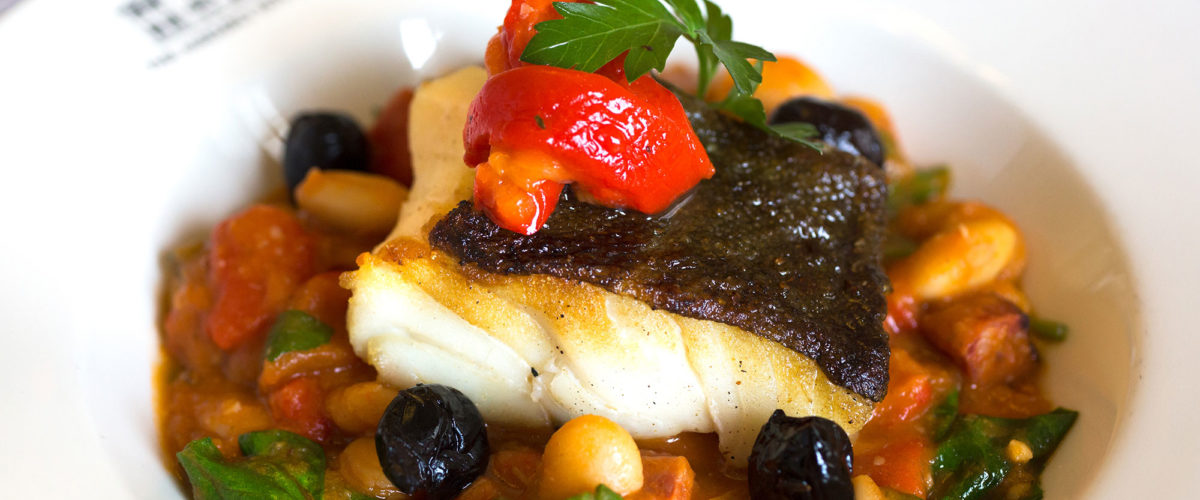 Menu
Two courses £16.00, Three courses £20.00. Available 5pm to 7pm - Seven days a week
Starters
shellfish laksa
coconut, chilli, noodles, coriander
toasted goats cheese
V
walnut, honey, beetroot
wild mushroom and rocket arancini
V
tomato and red pepper fondue
Italian charcuterie plate
fig chutney, toasted sourdough, pickles
smoked salmon
smoked salmon mousse, cucumber yoghurt, lemon, granary bread
Mains
pan-fried sea bass fillet,
israeli couscous, saffron, vanilla, cucumber, olive oil
chicken
parma ham, sage, broccoli, gnocchi, rosemary and marsala cream
slow-cooked crispy duck leg
smoked mash, winter greens, apple chutney
grilled 6oz sirloin steak
green salad, grilled tomato, bearnaise (£3 supplement)
Moroccan flat bread
V
hummus, roasted spiced squash, lime, rocket, black olive tapenade
Desserts
fresh lemon tart
V
blueberries, champagne sorbet
vanilla creme brulee
V
poached rhubarb, lavender shortbread
chocolate, croissant and orange pudding, pouring cream
V
eton mess sundae
V
vanilla and strawberry ice creams, meringue, whipped cream and seasonal berries
smoked norfolk dapple and pye baker Eccles cake
Gluten free, Dairy Free and Vegan diets can be catered for with prior notice.
All our dishes are cooked fresh to order. Our food is prepared in an environment where nuts and shellfish are present. If you have any allergen enquiries please ask a member of our team. Prices are inclusive of VAT. A discretionary 10 per cent service charge will be added to your bill.
Get In Touch
The Assembly House
For all general enquiries including wedding, private dining, corporate or questions about the House please use the form below and our team will aim to get back to you within 48 hours.