DINNER WITH KARL GOWARD OF SHEPHERDS OF WESTMINSTER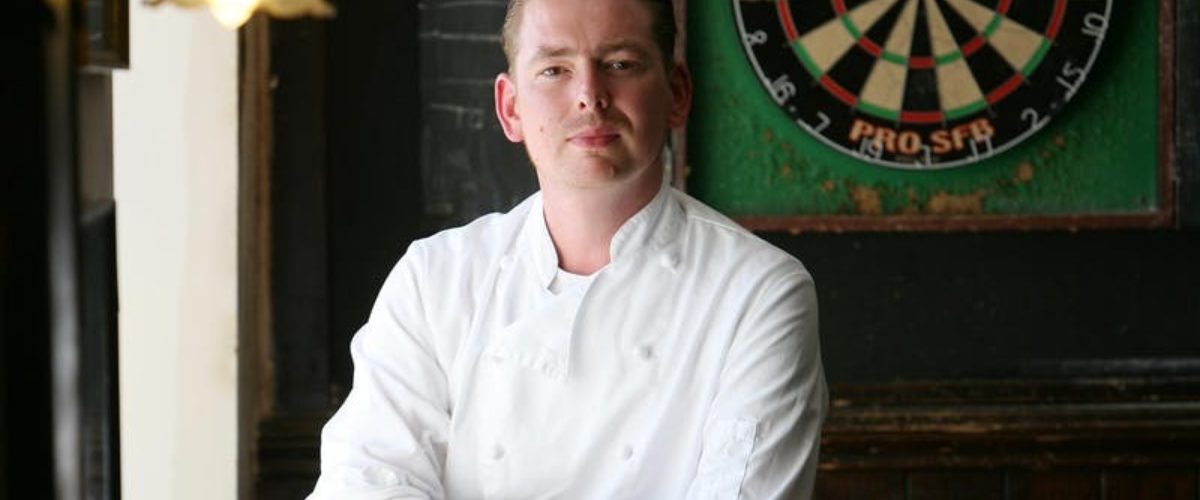 Thu 4th Oct 2018 - 7pm
There's regularly a hint that the head chef of the politico's favourite restaurant in London has a link to Norfolk - just look at the menu and spot the produce from the county! We are delighted that Karl Goward, is joining us as guest chef to cook a dinner to remember. Karl spent three years working alongside legendary nose-to-tail chef Fergus Henderson at St.John and opened St.John Bread and Wine, which won Best Restaurant of the Year in 2004. He has worked in New York at The Spotted Pig, Prune and Soho House and now brings more than 20 years of experience to Shepherd's of Westminster.
Karl's commitment to bringing the best of food from around the British Isles is uncompromising. Born and bred in Norfolk, he attended Norwich City College and regularly returns to the county. "Karl is, without a doubt, my favourite chef working in the UK today; his food is what you'd choose to eat every day of the week. His style is all about the quality of the ingredients being allowed to take centre stage - he's a chef that all cooks should look to for inspiration'' Richard Hughes.
Includes dinner and a glass of wine on arrival.
Menu:
Cromer Crab, Heirloom Tomatoes with Warm Spiced Butter
***
Courgettes, Chickpeas, Saffron, Fromage Frais and Mint
***
Whole Grilled Norfolk Quail, Pickled Cherries, Dandelion, Watercress and Straw Potatoes
***
Blackberry and Apple Trifle
Date: Thursday 04th October 2018
Time: 19:00 (pm)
Price: £35.00
Get In Touch
The Assembly House
For all general enquiries including wedding, private dining, corporate or questions about the House please use the form below and our team will aim to get back to you within 48 hours.