My Last Supper: One Meal A Lifetime In The Making with Jay Rayner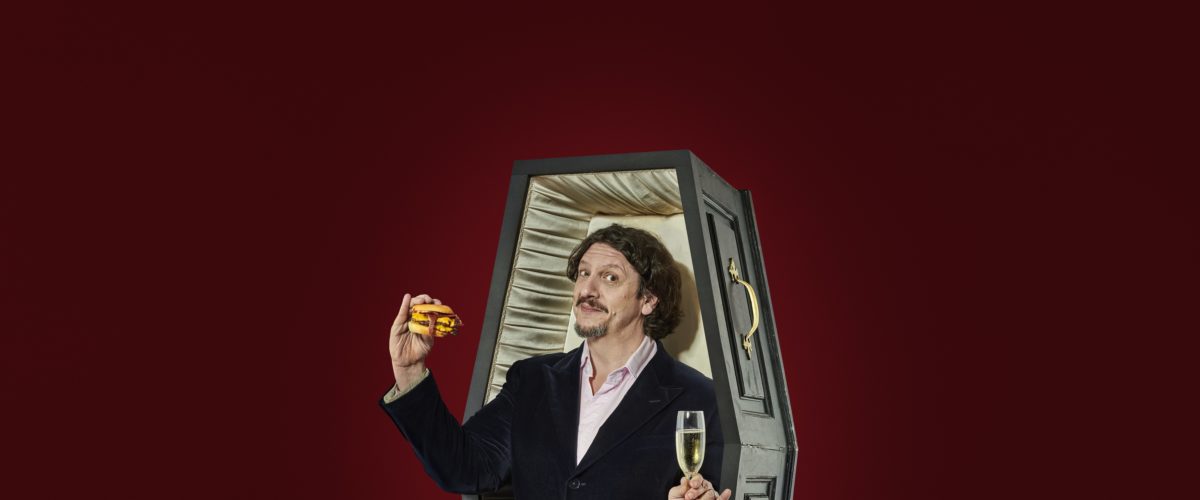 Thu 27th Feb 2020 - 8pm
Imagine you are about to die. You have one meal left. What are you going to have?
It's the question award-winning restaurant critic, MasterChef judge and writer Jay Rayner has been asked most often by audiences across the UK. It happened so often that he decided the time had come to investigate the concept of the last supper and why it intrigues us so. Is it because of the opportunity it presents us with to let your appetites run riot? Or is it because it's a greedy way in which to tell the story of your own life? And if so, what would a man like Jay Rayner, who for two decades has made a living eating out in restaurants, choose to put on the menu?
In this barnstorming new show, based on his new book, Rayner investigates our fascination with last suppers and tells the stories of the killer dishes that would end up on his table: how he was introduced to oysters by his late mother, how he almost burnt down a hotel because of his love for snails in bubbling garlic butter and of the many ways by which the mighty pig has fed him over the years. Plus, he'll get the audience to design their own last meal. My Last Supper follows the success of his sell out shows, My Dining Hell and The Ten Food Commandments, which have taken audiences by storm across the UK, Australia, New Zealand and the US.
My Last Supper with Jay Rayner. It's a show to die for. 8pm Thursday 27th February 2020.
Show starts 8.00pm. Tickets £25.00pp. To reserve your tickets please call us on 01603 626402 (payment required at the time of booking).
Pre Show Dinner, 3 courses £25.00pp. Tables available 5.00pm to 6.30pm.
Menu
Slow cooked belly of pork, apple, black pudding, crackling, cider
Cley smokehouse salmon, salmon mousse, horseradish yoghurt, beer and treacle bread
Whipped Binham Blue, Mark Mitson's cheese scone, pickled vegetables
*****
Cured and seared mackerel fillet, celeriac rémoulade, potato cake, sauce vierge
Chargrilled chicken, garlic butter, french fries, creamed corn
Leek, potato and Baron Bigod pie, savoy cabbage, marmite butter
*****
Coffee crème brulee, chocolate chip cookies
Sticky toffee apple pudding, caramel and custard sauces
Smoked Dapple cheese, Eccles cake

To book a table for dinner please call us on 01603 626402.
Get In Touch
The Assembly House
For all general enquiries including wedding, private dining, corporate or questions about the House please use the form below and our team will aim to get back to you within 48 hours.