Liam Penn – Exciting vegan menu from a chef with an impressive pedigree!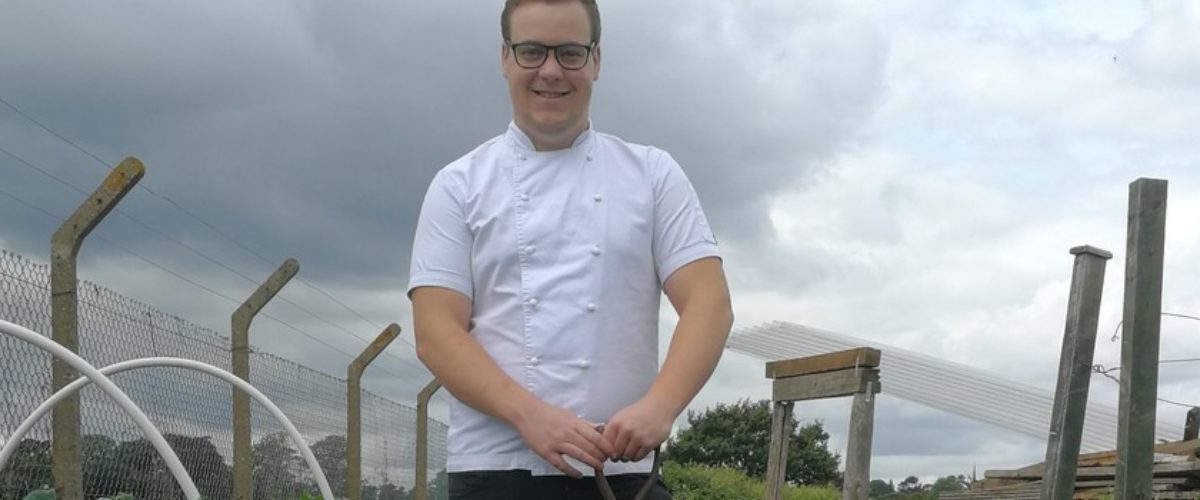 Thu 20th Feb 2020 - 7pm
He calls himself "a food chemist" and he's presently working for arguably the most famous food chemist in the world... The Assembly House is delighted to welcome Liam Penn for a two-night vegan pop-up.
Liam trained in France before moving to North Norfolk where he headed the kitchen at The Art Café, a vegetarian restaurant in Glandford. It was in Norfolk where Liam perfected his vegan 'squid ink' risotto which featured in The Sunday Times and where he spent many happy hours scouring the salt flats and coastline for samphire and seaweed to use in his dishes. His next kitchen was acclaimed London vegetarian restaurant Vanilla Black before a stint at two-Michelin star L'Enclume in Cumbria. Here his foraged treasures of wild juniper, gorse, garlic and mushrooms and the vegetables he grew featured prominently on menus. Today, Liam has added another star to his belt and works at a three-star restaurant which is widely considered to be one of the best restaurants in modern cuisine and whose name is so fiercely guarded that we're not allowed to use it (but perhaps we've given you a clue...)! Liam, who considers Norfolk to be his home from home, will be presenting a six- course tasting menu packed with exciting flavours.

Menu:
Leek roots, chestnut dumplings with salted yeast
***
Yuba leaf with a fermented sweetcorn emulsion
***
Rosemary sourdough with burnt nettle butter
***
Crispy artichoke, black garlic tapioca, horseradish cream and pickled gooseberry
***
Pumpkin soup and chocolate
***
Rhubarb and custard with blood orange leather
***
Dulce de soya, malt meringue with blackberries and birch
Vegan six-course tasting menu, £55pp
Get In Touch
The Assembly House
For all general enquiries including wedding, private dining, corporate or questions about the House please use the form below and our team will aim to get back to you within 48 hours.