Silver Jewellery Making Crafternoon Tea Workshop: Silver Earrings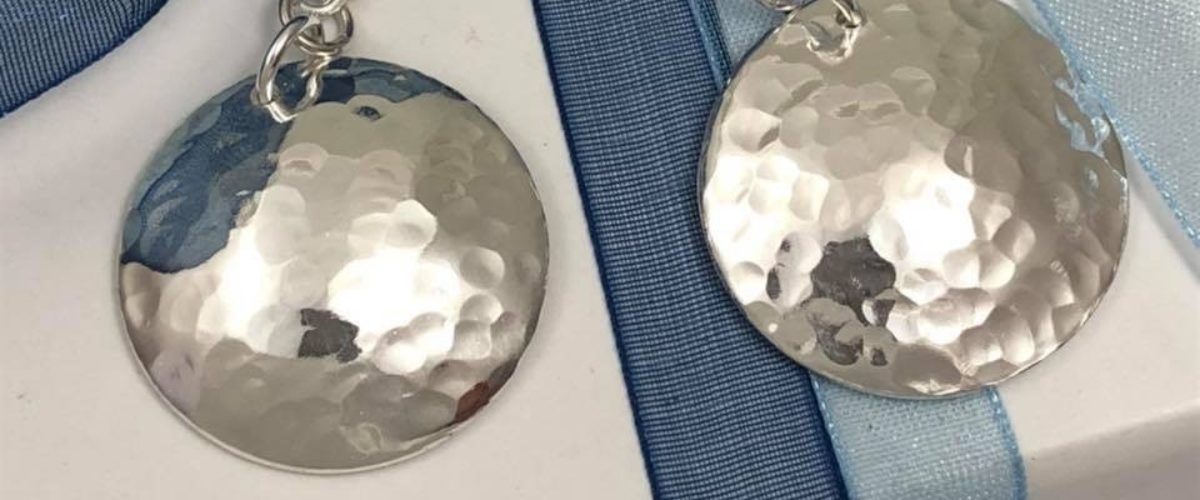 Sun 13th Sep 2020 - 2pm
Norfolk jeweller Claire Howard is returning to The Assembly House with a brand new selection of silver workshops! In this class, she will help you to make a stunning pair of silver textured disc earrings.
Students will practise making the disks for these earrings using copper and then be able to texture the sterling silver with a variety of hammers and stamps. Then, before cutting the disc and filing it, students will drill holes for the ear-wires which they will be making from silver wire.
All materials and tools are provided in addition to a supportive environment to help you make your own beautiful earrings!
This workshop is sponsored by The Assembly House Trust, and costs £45 including a hot drink and a scone of your choice (please let us know any dietary requirements in advance) which you will eat before your class begins on a communal table so you can chat with other students.
Places are limited to 12 and the class will last approximately two hours. Booking is essential.
Get In Touch
The Assembly House
For all general enquiries including wedding, private dining, corporate or questions about the House please use the form below and our team will aim to get back to you within 48 hours.