Pixels and Purls Winter Wreath Embroidery Crafternoon Tea Workshop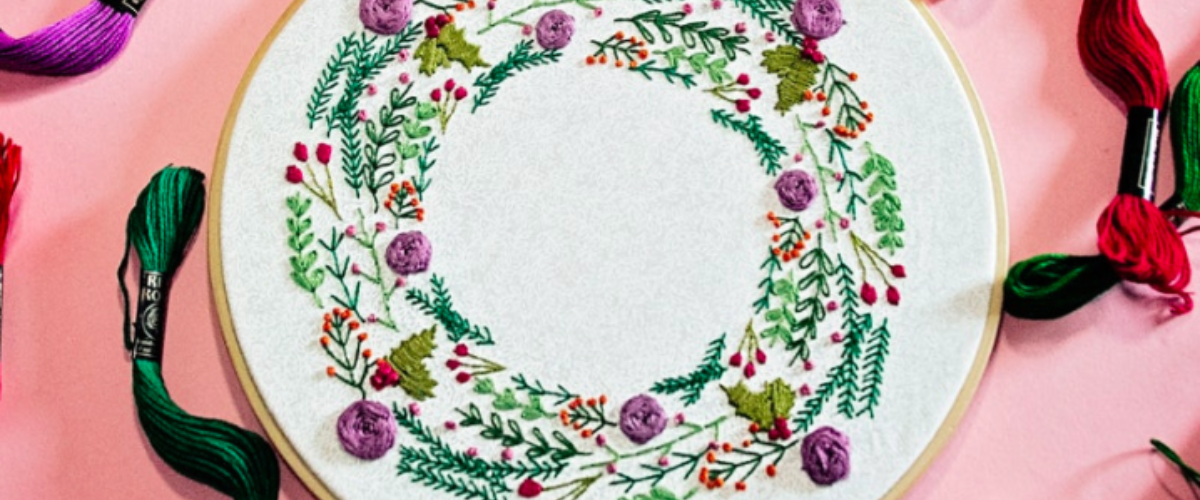 Sun 15th Nov 2020 - 2pm
Pixels and Purls Winter Wreath Flowers Embroidery – perfect for beginners! Join Sara Davey in a two-hour workshop where you'll learn the basics of hand embroidery, including essential hints and tips, how to set up your embroidery, a selection of embroidery stitches and how to finish off your work ready to display. While you won't finish your project during the class, you will learn each stitches used, make a start on each section and leave with full instructions and everything you need to finish the project at home.
Hand embroider your very own Christmas Wreath! Featuring shades of green, red and purple, this striking design is the perfect way to get festive while learning or practicing embroidery. This design uses just six embroidery stitches repeated in sections so is easy to pick up.
This workshop is sponsored by The Assembly House Trust, and costs £40pp including a hot drink and a scone of your choice (please let us know any dietary requirements in advance). Places are limited to 16 and the class will last approximately two hours. Booking is essential.
Get In Touch
The Assembly House
For all general enquiries including wedding, private dining, corporate or questions about the House please use the form below and our team will aim to get back to you within 48 hours.