Christmas Wreath Making in the Music Room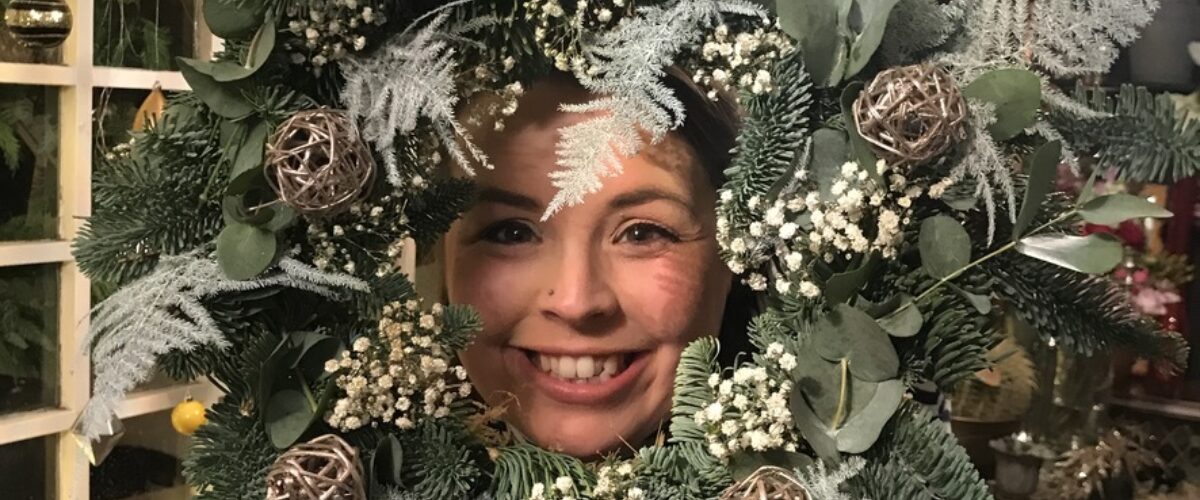 Sun 10th Dec 2023 - 6.30pm
OUR FIRST TWO CLASSES SOLD OUT...So we've added two more, on on December 10 and another on December 11!
We are welcoming Shelley from The Flower House back to The Assembly House for another series of gorgeous wreath-making classes, this time hosted in the glittering Music Room!
Shelley is a wreath-making Queen, having created hosted Christmas classes for many years and will help you make their own wreath in the magnificent surroundings of our Georgian house for you to take back to bring a little festive cheer to your front door.
Create your own evergreen wreath to take home and decorate it from Old Costessey florist Shelley's box of treasures to create something rustic or glittery or glamorous or minimalist – the choice is yours!
In addition to your wreath workshop, you'll also be treated to a warming glass of mulled wine on arrival and tempting Christmas treats as you work. There are just 20 places per class, so make sure to book well in advance! Classes last approximately two-and-a-half hours.
A perfect pre-Christmas get together that will leave you feeling inspired and full of festive cheer! £70 per person includes all wreath-making equipment, tuition, mulled wine and festive treats.
Pre-booking is essential and the wreath making class must be paid for in full at the time of booking.
Avoid the booking fee by calling 01603 626402.
Christmas canapé menu
Mulled Wine on arrival
Cheese Straws
Roast Turkey and Stuffing Bridge Rolls
Sausage / Squashage Rolls
Norfolk Rarebit
Parmesan and Pistachio Shortbread
****
Mince Pies
Black Forest Shot Glasses
Baileys Crème Brûlée
Gluten-free, vegetarian, dairy-free and vegan options available, please let us know when you book
Get In Touch
The Assembly House
For all general enquiries including wedding, private dining, corporate or questions about the House please use the form below and our team will aim to get back to you within 48 hours.