Corporate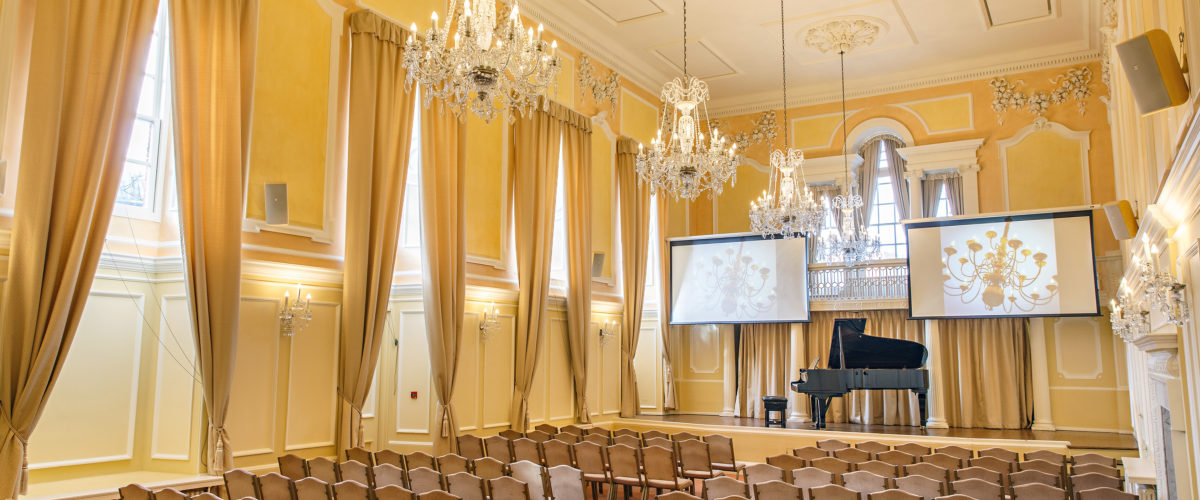 Bring a touch of Georgian grandeur to your event or conference by booking one of The Assembly House's six attractive meeting rooms which can accommodate everything from boardroom-style meetings to large corporate events.
We can offer tailor-made events to suit every occasion just select your room and then build your own event by adding the services you will need throughout the day: we can help you create the perfect bespoke event.
The Assembly House also offers full and half-day delegate rates which include hospitality options at all-inclusive prices - download the brochure for full details of the many options we can offer your company.
Our dedicated, professional events team will be delighted to assist you with your event, whether it's a business breakfast or a company ball for more information please contact 01603 626402 or email admin@assemblyhousenorwich.co.uk.
We are also well-established as a venue which services the arts and are well-versed in hosting a huge range of events.
The wide selection of rooms we have to offer means we are ideal for all kinds of art exhibitions, from photography to three-dimensional presentations and our beautiful courtyard and gardens make the perfect backdrop for stunning sculpture.
And our beautiful ballroom with its excellent acoustics is a wonderful venue for live performances, whether it be a talk or a lecture, a poetry reading or a recital, a comedy night or a concert.
The Assembly House has free WiFi in every room (please ask a member of staff for the code) and wheelchair access to the main rooms in addition to ramps and a lift.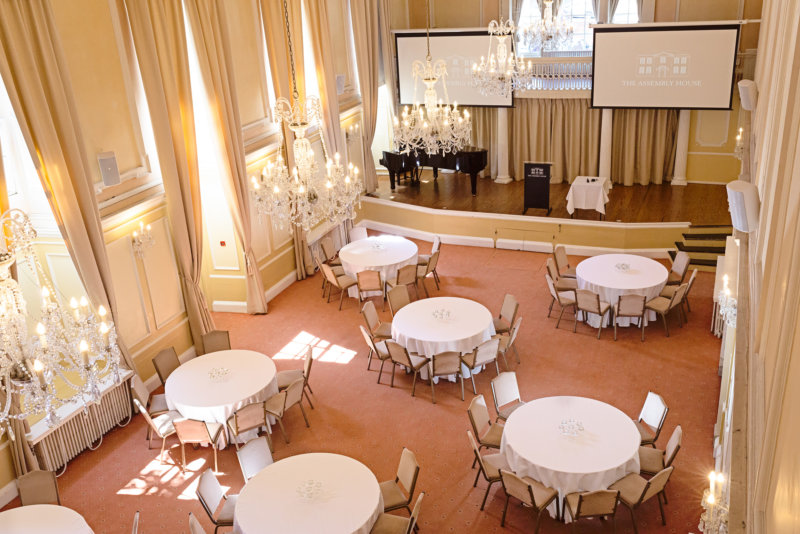 Why meet at the Assembly House?
In addition to our stunning Grade I-listed venue and our superb central location, there are a host of reasons why you should choose The Assembly House for your event.
We have a wide choice of room sizes and styles, have our own 40-space car park and every member of our team has buckets of experience and hospitality know-how which will ensure your event is a huge success.
Our staff will take the time to understand your individual requirements and help you meet your brief and budget to create a morning, afternoon, evening or night that you and your guests will remember for all the right reasons.
We are an independent business that prides itself on personal service, flexibility and professionalism.
Get In Touch
The Assembly House
For all general enquiries including wedding, private dining, corporate or questions about the House please use the form below and our team will aim to get back to you within 48 hours.