RICHARD HUGHES COOKERY SCHOOL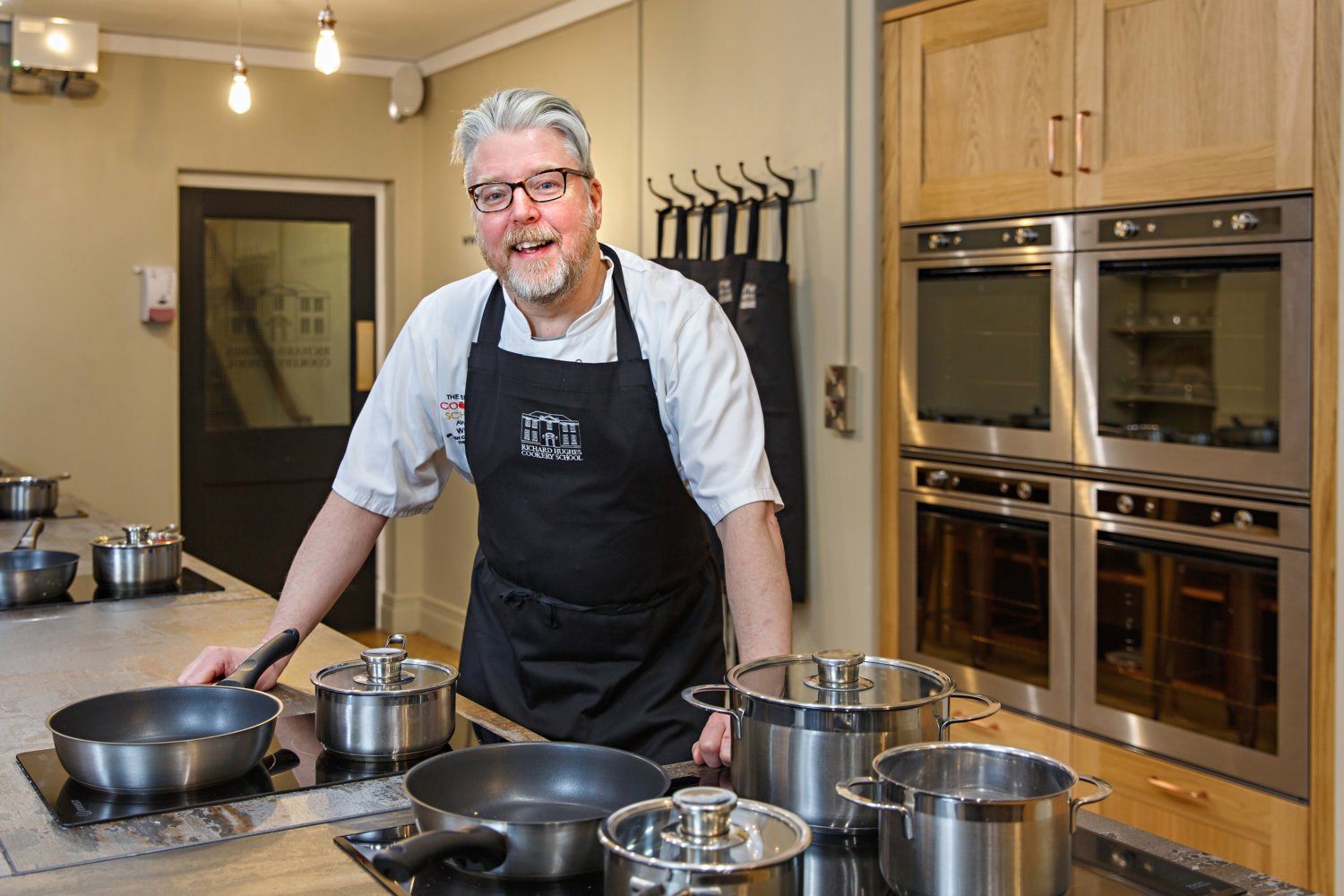 Welcome To
The Assembly House
The Assembly House is a Georgian gem in the heart of the city which has been hosting fabulous celebrations for centuries.

Designed by architect Thomas Ivory in 1754, no expense was spared in the construction of The Assembly House and while historians view it as one of the most important buildings in Norwich, we would simply describe it as the most beautiful venue in Norfolk.
The Grade I-listed splendour of the House is evident from the moment you approach our sweeping driveway and, once inside, there is romance hidden around every corner. From the sparkling chandeliers that make evenings glitter to the gorgeous gardens where you can sip ice-cold drinks or comforting hot chocolates, the 15 luxury bedrooms packed with sumptuous details to the glamorous dining room where we serve our famous Afternoon Tea, our aim is to exceed your expectations every time you visit.
Our restaurant is open daily, for breakfast, teatime and afternoon tea, with menus by director and renowned Norfolk chef Richard Hughes, we host stunning weddings and impressive events and in January 2017 we became the home of The Richard Hughes Cookery School, the inaugural winner of The British Cookery School of the Year. Come and celebrate every day at The Assembly House.
The Assembly House - COVID-19 Statement - July 2021:

We will be continuing to take robust measures to ensure that the safety and wellbeing of our guests and employees are of paramount importance during the global outbreak of COVID-19.
Updated risk assessments have been produced across all areas of our business to determine any changes still required to our operating procedures to achieve our core aim of protecting our staff and customers.
As always, we remain uncompromising in our approach to cleanliness. We will work continuously with our dedicated in-house experts and in close collaboration with leading health and hygiene authorities to ensure our even-higher standards are achieved and upheld.
At the same time, whilst adhering to our continued procedures on enhanced cleanliness and social-distancing, we are adamant that our guests will once again feel welcomed into warm and comfortable environments and be able to enjoy award-winning dining at its finest. We will continue to rise to the challenge of fulfilling our guests' needs, as ever.
Be assured that:
All of our workforce, both front and back of house, will continue to wear face coverings at all times. Whilst customer use of masks will not be enforced, this will still be encouraged.
Social distancing will remain in place in all public areas of the building adopting the 1metre+ rule.
Our team and strongly encouraged to take lateral flow home tests 3 to 4 times a week.
Our public areas and guest rooms are meticulously cleaned using the strongest cleaning and high-grade disinfectant products proven to be effective against Coronavirus
All of our high-volume guest touchpoint areas including door handles, handrails, tables and reception desks are sanitised hourly
All menus have anti-bacterial lamination and credit card machines are sanitised after each use
Tables are sanitised after each guest visit

All public areas are deep-cleaned nightly and at regular intervals throughout the day.

We have increased the numbers of antibacterial hand sanitizer available in all areas of the hotel

We look forward to welcoming you back into an Assembly House which – as always – has your best and safest interests at heart.

Get In Touch
The Assembly House
For all general enquiries including wedding, private dining, corporate or questions about the House please use the form below and our team will aim to get back to you within 48 hours.