MARK MITSON'S CHRISTMAS CAKES AND BAKES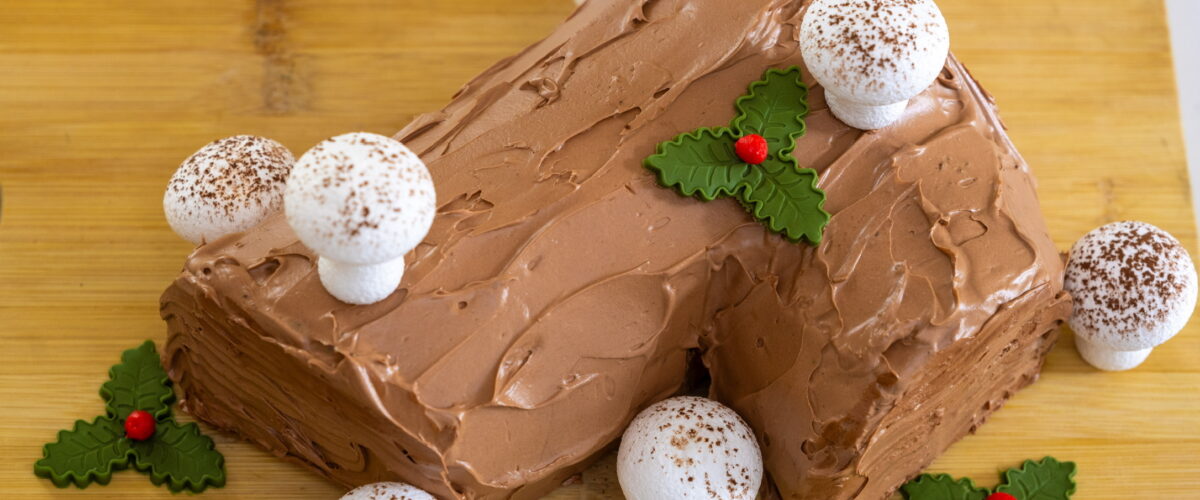 Sun 10th Dec 2023 - 9.30am
Your Christmas wish has come true! Master Pastry Chef Mark Mitson will share his sweet secrets and you'll be making his Spiced Christmas Eve Scones, a Chocolate Yule Log with meringue mushrooms, a stunning Baileys Cake and Mark's very own signature Parmesan and Pistachio Shortbread, as recommended by Delia in her very own Christmas book!
As Head of Pastry at The Assembly House and the official Scone Jedi, Mark has spent his career making cakes, Viennoiseries and desserts.
After training in the UK and in Switzerland, he worked at a number of West End hotels including the Hilton Park Lane, the Mayfair Intercontinental and he was Head Pastry Chef at Claridge's Hotel.
He worked for Albert Roux in Amsterdam, has cooked for a formidable list of queens, from Queen Elizabeth, her mother and family to Queen of Pop Madonna, Queen of Soaps, Joan Collins and Queen of Romance, Barbara Cartland. And his recipes have been used – and credited – by cookery Queen Delia Smith in her best-selling book, Delia's Happy Christmas.
At this time of year, the House is like the bakery division in Lapland as the pastry team hand-makes up to 400 Nutcracker Afternoon Teas every day, serve full houses for breakfast, bake cakes for elevenses, create desserts for lunch and prepare for a sold-out Christmas Day service.
Students are given expert tuition and recipe sheets with step-by-step instructions as they cook at their own work stations on a central aisle. Once the hard work is over, it's the team's turn to cook and serve you afternoon tea, as you relax and reflect with your fellow students over a glass – or two - of wine.
You then get to take all the fruits of your labour home to share with loved ones (after all, the proof is in the pudding. Or the starter. Or the main course…!).
Students arrive at 9.30am and after a short introduction, head into the kitchen. After the hands-on class, afternoon tea follows at around 1.30pm and your day ends at 2.30pm when students can collect the goodies they've made and head off home to take the plaudits.
Cost is £180.00 for one student, to include tuition, ingredients, recipes, all food and wine, followed by afternoon tea with wine.
Look at the details here and book by phone on 01603 626402 to avoid EventBrite fees.


Get In Touch
The Assembly House
For all general enquiries including wedding, private dining, corporate or questions about the House please use the form below and our team will aim to get back to you within 48 hours.