Spanish Supper Club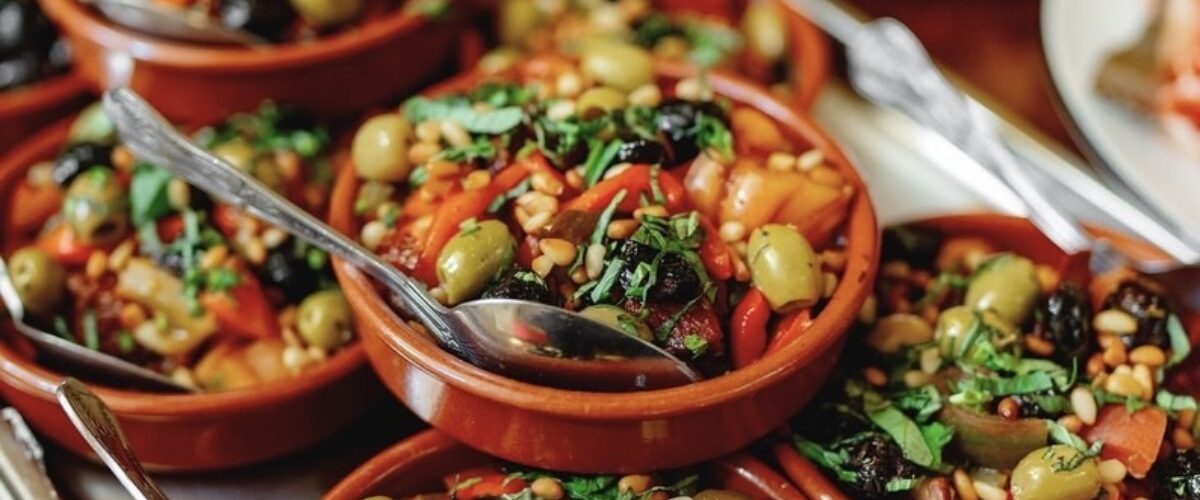 Thu 22nd Aug 2024 - 7pm
Few can throw a dinner party like the Spaniards! When it comes to bringing family and friends together, every occasion is a cause for celebration. It's all about sharing delicious, flavoursome food with loved ones and catching up over a drink or two while feeling the sun on your back. We might not be able to bring the sun (although we do have lots of chandeliers!) but August's Pop-up Supper Club is all about the flavours of Spain: Eviva España! Starting with chilled gazpacho and olives, we'll then serve albondigas, chicken, chorizo and white bean stew, seafood paella, tortilla, patatas bravas, pisto and more before finishing with the flourish of Seville orange and almond cake, basked Basque cheesecake and roasted peaches with almonds and lavender honey. Every month, we create a line-up of fabulous food served on communal tables in our gorgeous Music Room where you share a feast and a good time while we bring out dish after dish of food.
Call to book on 01603 626402.
Thursday August 22, 7pm for 7.30pm.
£36 per person.
Menu:
Chilled Gazpacho V
Olives, caper berries, artichokes, sun blush tomatoes
***
Albondigas – spiced meatballs with a spiced tomato sauce ( V available )
Chicken, chorizo and white bean stew, smoked paprika and tomato
Summer seafood paella
Red pepper, cherry tomato, broccoli and saffron paella V
Spinach Tortilla V
Patatas bravas con queso
Pisto – roasted Spanish vegetables
Tomato, black olive and cucumber salad
***
Seville orange and almond cake
Baked Basque ricotta cheesecake
Roasted peaches and pears with almonds and lavender honey
***
Coffee and churros
Get In Touch
The Assembly House
For all general enquiries including wedding, private dining, corporate or questions about the House please use the form below and our team will aim to get back to you within 48 hours.