Breakfast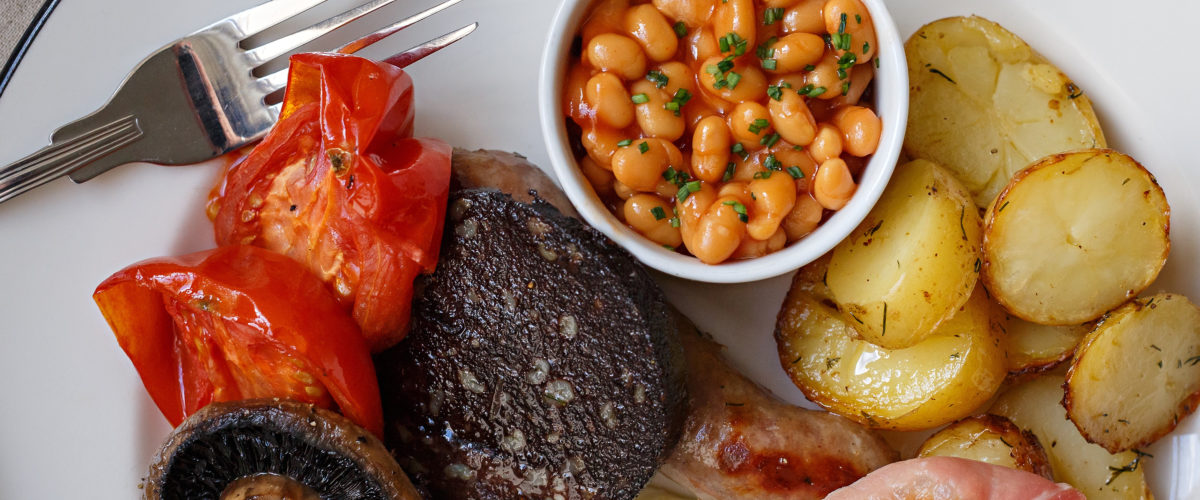 Menu
£15 Breakfast Celebration Menu. Any breakfast dish, loose leaf tea or coffee, toast and pastry basket and a Passionfruit Bellini mocktail! £15 per person. Available seven days a week in October and November from 8am - 11.30am
Assembly House Full English
£11.95
Best Norfolk sausage, dry-cured bacon, black pudding, grilled tomato, flat mushroom, sauté potatoes, herby baked beans, butter-fried free-range egg
Vegetarian Fry-up
£9.95
Flat mushrooms, sauté potatoes, grilled tomato, Norfolk rarebit toast, butter-fried free-range eggs, herby baked beans
Omelette Arnold Bennett
£8.50
Three free-range eggs cooked in a soufflé omelette with creamed smoked haddock, hollandaise, parmesan
Eggs Benedict
V
£9.50
Toasted English muffin, poached eggs, hollandaise with one of the following: Smoked salmon, Norfolk ham, Spinach
Rarebit
£7.95
Norfolk Rarebit of Smoked Dapple, Woodforde's Wherry, Colman's mustard on thick-cut toast, grilled tomatoes
salmon and eggs
£8.50
best smoked salmon, creamed scrambled eggs, toasted sourdough
Buttermilk Pancakes
£7.50
Buttermilk pancakes with maple syrup and bacon or compote of berries and creme fraiche
Breakfast Cocktails
Assembly House Bloody Mary
£5.50
Vodka, tomato juice, Tabasco, Worcestershire sauce, celery, sea salt
Virgin Mary
£3.95
Tomato juice, Tabasco, Worcestershire sauce, celery, sea salt
Passion Fruit Bellini
£6.95
Passion fruit puree laced with Prosecco
Mimosa
£8.75
Cointreau, fresh orange juice, Moutard Grand Cuvee Champagne
Scones
Fruit Scone
£4.25
Butter, strawberry jam.
Cheese Scone
£4.25
Colman's mustard and chive
Large Toasted Tea-cake
£3.95
Gluten free, Dairy Free and Vegan diets can be catered for with prior notice.
All our dishes are cooked fresh to order. Our food is prepared in an environment where nuts and shellfish are present. If you have any allergen enquiries please ask a member of our team. Prices are inclusive of VAT. A discretionary 10 per cent service charge will be added to your bill.
Get In Touch
The Assembly House
For all general enquiries including wedding, private dining, corporate or questions about the House please use the form below and our team will aim to get back to you within 48 hours.