Pudding Parade Volume II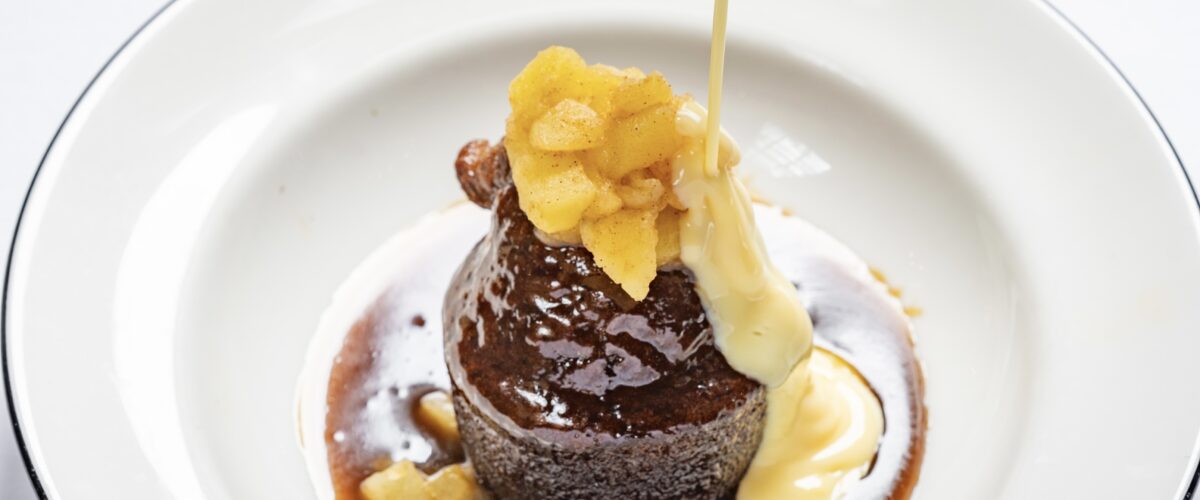 Thu 16th May 2024 - 7pm
Gather, Pudding Lovers! We've kicked the sad dessert trolley into touch and we're bringing you a Parade of Puddings that will celebrate the very best of British. We will give each pudding the pomp and ceremony they deserve as they are paraded in front of you on their way to the pudding buffet! Try dish-after-dish of your favourites, the only rule - a clean bowl before you return. For this spring Pudding Parade, we'll be serving a host of classic puddings to warm the cockles of your heart! We're talking homely and indulgent recipes for steamed puddings, crumbles, tarts, trifles and bread and butter puddings all served with lashings of custard and pouring cream. Delicious!
Call to book on 01603 626402.
Thursday May 16, 7pm for 7.30pm.
£36 per person.
Menu:
A little cup of pea and mint soup, crème fraiche
***
Ham hock, chicken and leek suet pudding
Or
Butternut squash, leek and apple vegetarian suet pudding V
Buttered new potatoes
Roasted spiced carrots
Buttered Savoy cabbage with hazelnut
***
The Pudding Parade – eat as much as you like – the only rule; a clean bowl before you return!
Sticky toffee apple pudding
Summer berry crumble
Chocolate bread and butter pudding
Jam sponge, jam sauce
Spotted Dick
Manchester tart
Nanny's Boozy sherry trifle
Lashings of custard and pouring cream
Coffee and fudge
SEE ALSO: David Clayton's Pudding Parade Volume I and David Clayton's Pudding Parade Volume 3 The School Dinner Edition! AND David Clayton's Pudding Parade Supper Club – The Christmas Edition! All available to book now.
Get In Touch
The Assembly House
For all general enquiries including wedding, private dining, corporate or questions about the House please use the form below and our team will aim to get back to you within 48 hours.